The laboratory receives the vials from the selected microorganisms
With the launch of the
Strain Control Program, Controllab
offers its customers a program that allows the laboratory more time to devote to exam analysis with a more convenient internal control process with reduced use of infrastructure resources. The laboratory receives strains from Controllab in the amount and time it needs from the selected microorganisms. Controllab, which replaces the routine peaks, does the maintenance and the laboratory receives the bottles accompanied by certificates of the selected strain. Of seven steps required in the routine to produce the peals, the Strains Control Program client performs only three in the laboratory: inoculum reconstitution, sowing and incubation. Controllab performs the maintenance-related steps – cryoprotection, vial sterilization, lyophilization and freezing for preservation. Juliana Barroso, Controllab Service Management analyst, recalls how expensive it is for a laboratory to maintain purchased strains. "This maintenance is laborious, it is necessary to guarantee stability, traceability, documenting. You have to invest in structure to, for example, freeze strains," she explains. "With the Strain Control Program, simply reconstitute the strain delivered by Controllab and use it routinely," explains Juliana Barroso. "Controllab provides laboratories with the maintenance of microorganisms, ensures that the material is homogeneous, stable and provides all documents proving traceability to the customer. Everything is ready for delivery, without the laboratory having to wait weeks to start use," she adds.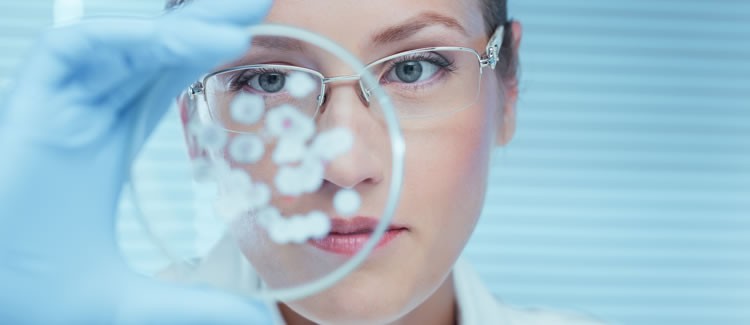 To get an idea of cost savings – as well as time saving – when you enroll in the Strains Control Program, think about the resources to do routine peaks. The laboratory needs, for example, to have freezers, stabilizers and to have a larger storage space. You need more inputs to perform the tests to ensure the quality of the peaks and time to record these analyzes. With Controllab maintenance, you only need to have space to store the submitted strains in the refrigerator. Controllab supplies as many strains as the laboratory needs as long as needed. "We don't establish what he has to use. We fit the client's routine and not the other way around. These are strains delivered for daily, weekly control, as the laboratory prefers and are already used to routine use," says the Controllab analyst. Customers receive most strains from 1st generation, or at most up to 3rd generation. This definition of the generations contemplated in the program avoids phenotypic changes and mutations that may affect the results obtained in the analyzes. It is a commitment that allows laboratories to meet the various standards for laboratory accreditation processes and regulatory bodies in the microbiological field (clinical, pharmaceutical, veterinary, etc.). Check out the strains available at
https://controllab.com/#cepas
Authenticated reference strains are extremely important for exam control. By joining the Strains Control Program, the laboratory has access to a service with internationally recognized quality standards in partnership with Controllab and
PHE – Public Health England
.
PHE is the guardian of four unique collections consisting of authentically preserved cell lines and microbial strains of known origin. Among the collections, the National Collection of Type Cultures (NCTC) is the oldest of its kind – founded in 1920 – and collects strains registered at the World Data Center for Microorganisms (
WDCM
). Being PHE licensed is another recognition of Controllab's technical expertise, which has complete and integrated solutions in the broadest Quality Control portfolio – over 2,500 tests. The company has the exclusive support of important scientific societies and the recognition of the main standards related to its activities: ISO 9001, 17025, 17034 and 17043. For more information on participating in the Strains Control Program, please contact Controllab:
contato@controllab.com
ou + 55 21 3891-9900