OTIMIZE OS RECURSOS DA SUA ROTINA! A Controllab realiza a manutenção dos microrganismos para o seu laboratório
Para melhorar a rotina do laboratório, a Controllab envia as cepas certificadas, que substituem os repiques. São cepas para pronta entrega e na quantidade definida pelo laboratório, a partir dos microrganismos selecionados.
Por que é importante?
As cepas certificadas conferem mais confiança e credibilidade no controle de qualidade, o que facilita o processo de atendimento às normas, auditorias, acreditações e fiscalizações da ANVISA/VISA.
Você sabia?
São sete passos na rotina de produção dos repiques: reconstituição do inóculo, semeadura, incubação, crioproteção, esterilização de frascos, liofilização e congelamento para conservação. Contando com o Programa CEPAS CONTROLE, o seu laboratório será responsável apenas pela reconstituição do inóculo, semeadura e incubação. Os demais ficam por conta da Controllab.
Vantagens de adquirir o Programa:
Entrega imediata das cepas
Processos mais ágeis
Mais tempo para dedicar-se à análise dos resultados
Maximização de recursos de infraestrutura
Menos tempo com registros para auditorias
Otimização de custos
Extinção do preparo de repiques
Vale lembrar
Além de todas as vantagens listadas, é necessário lembrar que, ao inscrever-se no programa, o laboratório otimiza recursos de armazenagem.
CEPAS CONTROLE otimiza recursos
Com a manutenção feita pela Controllab, o laboratório simplifica o armazenamento, utilizando apenas a geladeira.
Benefícios para o laboratório
Confiança nas Análises Microbiológicas​

Para evitar mutações, grande parte das cepas fornecidas são de 1ª geração ou no máximo até a 3ª geração, evitando alterações fenotípicas que possam impactar os resultados obtidos nas análises. Essa definição de gerações atende às diversas normas voltadas para os processos de acreditações laboratoriais e órgãos regulamentadores da área.​

Credibilidade no Controle de Qualidade​

O laboratório inscrito no programa utiliza cepas de referência autenticadas com qualidade e reconhecimento internacional. Essa ação permite que o laboratório alcance padrões de excelência. As cepas de bactérias liofilizadas são originárias da coleção de cultura mais antiga desta categoria, o NCTC (National Collection of Type Cultures). ​​

Fornecimento ininterrupto

Aderindo ao programa, há um fornecimento contínuo da quantidade de cepas que o laboratório precisa, conforme o cronograma determinado pelo cliente. O laboratório também dispõe de acesso imediato a aquisições extraordinárias, devido ao amplo e seguro depósito de cepas da Controllab.

Aumento de Produtividade​

Por meio da manutenção dos microrganismos e o fornecimento programado das cepas, as equipes envolvidas nos processos de análise e aquisição ganham tempo para dedicar-se às demais solicitações da rotina.
Além dos benefícios e vantagens proporcionados pelo Programa, a Controllab disponibiliza cepas chanceladas pela norma NBR ISO 17034, que são reconhecidas como Material de Referência Certificada (MRC) , o principal padrão de qualidade dentro da rotina analítica de um laboratório.
Parceria Controllab e UKHSA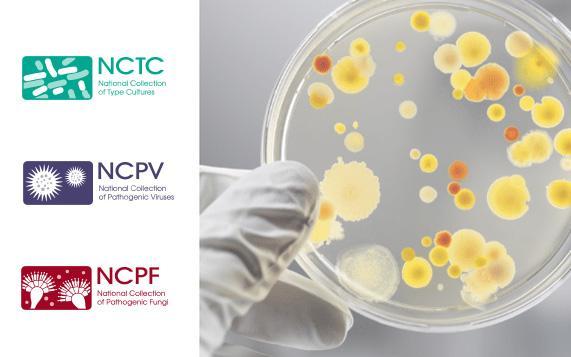 A Controllab, em sua busca contínua para prover as melhores soluções em controle de qualidade laboratorial e atenta aos desafios do setor para manter-se sustentável com otimização dos recursos, expandiu as iniciativas na área microbiológica e consolida essas ações com a parceria UKHSA – UK Health Security Agency.
A UKHSA é guardiã de quatro coleções exclusivas, que consistem em linhagens de células autenticamente preservadas e cepas microbianas de procedência conhecida.
Entre as coleções, a NCTC (National Collection of Type Cultures) é a mais antiga da sua categoria – fundada em 1920 – e possui cepas registradas no Centro Mundial de Dados para Microrganismos (WDCM).
Cepas de referência autenticadas e qualidade com reconhecimento internacional
O Programa CEPAS CONTROLE tem o compromisso de entrega das cepas, entre 1ª ou até no máximo 3ª geração para a excelência dos laboratórios. Essa ação auxiliará as organizações a atenderem de forma eficiente às diversas normativas da área microbiológica para os processos de acreditações laboratoriais e órgãos regulamentadores.
Cepas de referência autenticadas são de suma importância para o controle de exames de diagnóstico clínico. Ao aderir ao Programa, o laboratório tem acesso a um serviço com padrões de qualidade reconhecidos internacionalmente e com entrega imediata.
Por que devo aderir ao Programa CEPAS CONTROLE?
O laboratório inscrito no Programa CEPAS CONTROLE deixa de realizar a manutenção (repiques contínuos) na rotina. Essa manutenção é fornecida pela Controllab junto com o certificado da cepa selecionada.
Essa praticidade permite ao laboratório simplificar a rotina, ganhar mais agilidade e reduzir custos e tempo envolvidos nos testes e registros para garantir a qualidade dos repiques no processo e evidenciar em auditorias.
Conheça também os controles de Gram e BAAR
A autenticidade e a confiabilidade das CEPAS CONTROLE também são aplicadas nos controles de Gram e BAAR.
E como isso ajuda o meu laboratório?
As cepas dos controles de Gram e BAAR são aplicadas nas lâminas para controle positivo e negativo dos microrganismos relacionados, auxiliando os laboratórios a avaliarem novos lotes de corantes/reagentes.
Os controles são compostos por 15 lâminas de: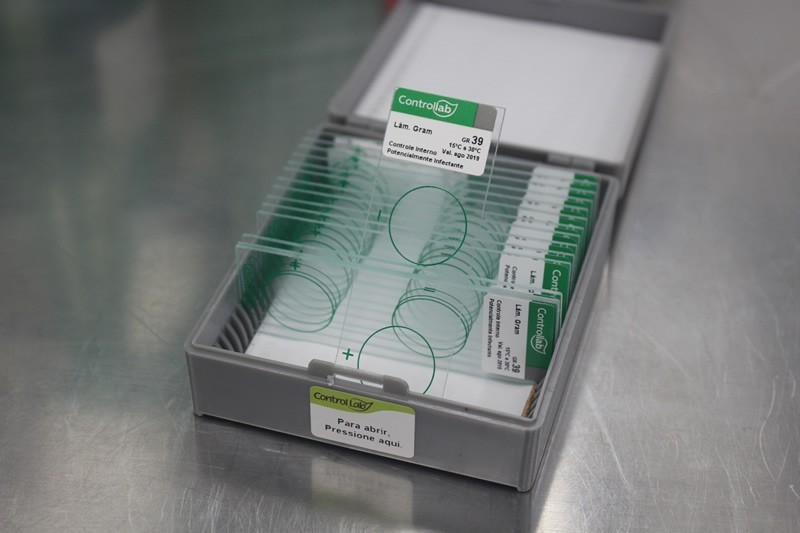 Lâminas com esfregaço contendo microrganismos Staphylococcus aureus e Escherichia coli.
Controle Gram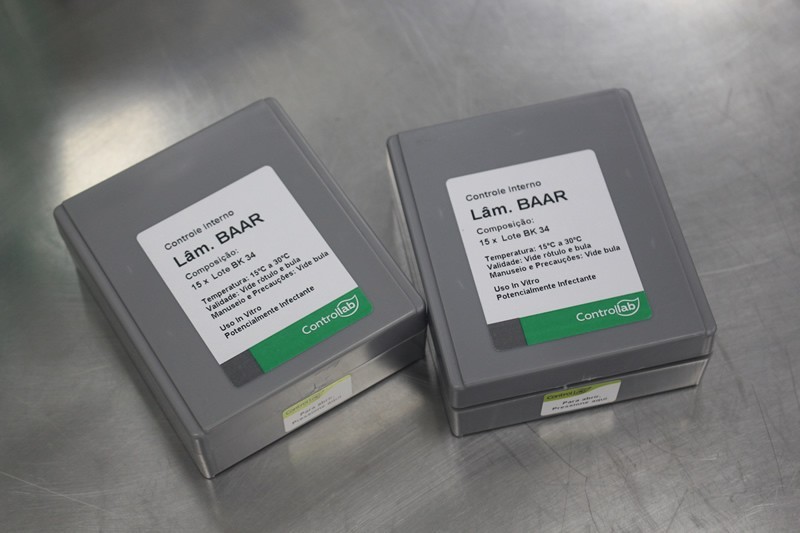 Lâminas com esfregaço contendo microrganismos Mycobacterium tuberculosis e Escherichia coli.
Controle BAAR
5 de April de 2021
To facilitate the access of laboratories to the reference strains, Controllab makes available to Brazil and Latin America the most renowned collection of cultures in Europe:
[…]
9 de March de 2021
PHE – Public Health England has given Controllab the recognition of technical competence and capacity compatible with the collection of licensed cultures Culture collections are valuable
[…]
31 de August de 2020
Controllab – the largest provider of Laboratory Quality Control in Brazil and Latin America – earned, at the end of August, more recognition for the production
[…]